"The London Thing" International Careers for Lawyers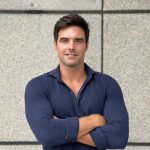 Written by Thomas Eckardt on 16th November, 2021
Moving my legal career to an international market – 'the London thing'
London. More and more it is becoming a common career path for lawyers from Australia. It is seen as a rite of passage. It is an opportunity to gain valuable experience as well as use the time to explore Europe! However, how to do it? Should you do it? What are the pros and cons?
Can I move to London as a Lawyer?
In short, yes.
However, you have to be committed to it. There are a lot of things to consider before finally making the move. That being said technology and travel now is such that making a move to the other side of the world does not mean saying goodbye to everything you have at home.
Some things to consider:
What are my motivations for making the move?
When should I make the move? Time of Year/Time of career.
What are the visa requirements? What are MY visa requirements?
What is the salary range/costs for a lawyer in London? This links to your motivations.
Who are the employers? And what does working for them look like?
How easy is it? What are my motivations?
As with everything within recruitment there are no absolutes. The move could be instant or it could take months, it could be all paid for or it could cost you a lot. It all depends on your experience, your requirements, the current hiring strategies as well as macroeconomics.
Typically, it is easier to move internationally if you practice in an area of law which is not specifically jurisdictional. Any area of Transactional Law, Banking Law and generally Financial Services Law are fairly global. It can be harder if you work in areas which are country law dependant; property, tax or employment for example.
It is due to the variance of difficulty which is why your motivations are key. If you want to go to the UK to develop your career then it is important that you secure a role at a blue chip company or a large law firm to get the best training, development and work exposure. However, if you are looking to go for a chance to travel then taking a role as a contract lawyer or document review locum would be a good way to get there and earn some money for a couple of years.
When should I go?
The route to becoming a qualified lawyer in the UK is slightly different from Australia. In the UK you have to complete your education, typically a 3 year degree and then an additional year of LPC (Legal Practice Course) study, then apply to firms to work for 2 years as a trainee. After the two years you are then admitted as a lawyer of England and Wales. However, there is no guarantee that the firm that you are training with will have a newly qualified lawyer role for you. As a result there are a lot of NQ (Newly Qualified) lawyers looking for jobs.
What this means for someone coming from Australia is that, typically, two years are removed from PAE to account for the difference in admission times. As such if you move to the UK before you are 3 years PAE you are competing with a lot of NQ UK lawyers looking for roles.
The easiest time is when you are between 3-6 PAE. Any level more senior than 6 years PAE and if you are looking to come back into a partnership or General Counsel role then you will be behind your local peers.
Visas. The highs and the lows.
Seek professional advice from an Immigration Agent.
The basics are that currently it is possible for lawyers from Australia to head to the UK and work for 2 years on a working holiday visa. This can be seen as a deterrent for an employer who is looking to recruit someone on a long term basis.
As such, if there is any way to secure a role before you relocate this is best practice as the firms will sponsor. The good news is that due to the current demand for lawyers in London it is more common for firms to take on that cost.
If you do not secure a role and want to work on a contract basis. The best thing to do is secure your working holiday and then move over. You are much more likely to pick up contract roles if you are available to work on short notice.
What are the costs/salary ranges?
The cost of relocation can (but may not) be included in an employment offer. This is for you (or your agent) to negotiate. Relocation can range from firms paying for; flights, visas, qualifications, shipping etc. To nothing. My advice would be to plan for getting nothing and then be happy if you get anything extra. It is more common for no relocation to be offered.
Relocating back is usually not paid for.
Costs of living/Salaries; salaries, at the moment are very high in the UK. Most junior, NQ lawyers start off at about 60,000 pounds. Which is very high when taking into account exchange rates. However, the costs of living are fairly comparable. Rent is similar to major cities in Australia. General cost of living is not cheap, a beer cost roughly 4 pounds. A pint of milk costs about 1 pound. Typically your spending power will increase, slightly. Discount flights around Europe can be very affordable.
Employers and Recruitment
The UK has a very large legal market., arguably second only to New York. As such there are a lot of opportunities. The firms roughly break down into 5 sub sets; Magic Circle (the top tier), Silver Circle, Top tier, Boutiques and US firms.
Typically the highest payers are the US law firms. However, the billable hours can be over 2000 per year. The boutique firms pay the least, but can have no billable hour targets or as few as 1300.
Also to consider is the fact that London has a lot more financial institutions, banks, funds, PE firms, Insurers etc. Most of which have very large legal teams. However, competition is still fierce.
Recruitment; Interview processes are comparable between Australia and London. A slight increase in formality can sometimes be seen in the London firm.
For any additional information please give us a call or an email – 0290438734 or contact@egconsulting.com.au