Russia, a different international move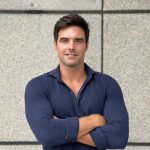 Written by Thomas Eckardt on 16th November, 2021
Headline:
Salary incentives
Good career prospects
Expertise in the energy sector (oil/gas & utilities)
Personal challenge and development.
Historically the typical international move for Australian Lawyers has been to London. In more recent times we've witnessed expansion to the Middle Eastern and Asian markets. According to The Lawyer Global 200 2017 report, 249 partners have moved to offices based in UAE. Today Hong Kong, Singapore, Dubai, Qatar have well-established practices that compete with New York and London for top talents. Why has Russia, as one of the largest global economies and clear demand for legal skills within Projects, Energy and Infrastructure, not been more of an option? Is it the weather? Politics? Culture? In this article we explore some of the positive factors for a move to Russia.
Let's start with salary. HSBC statistics quoted by Russia Beyond portal. "Expatriates living in Russia are the wealthiest in the world, with 36% earning more than a quarter of a million dollars."
The most lucrative vacancies are with local large (energy and utilities) companies, operating nationwide. Becoming an in-house senior legal counsel will pay approximately AUD 250k+ per annum. At the same time, the worldwide income of an international assignee, i.e., expat lawyer, will be taxed at a flat rate of 13% (applicable after 183 days spent in the country).
Most job offers will also include full housing allowance, gym membership, annually paid flights home.
The Firms– Mid-size firms planning to do business with foreign partners or investors are keen to hire foreign lawyers for contractual and compliance roles.
However, the more conventional choice would be joining a Moscow-based office of one of the major top tier law firms. Established practices are typically run by expatriates and will provide a familiar working environment, excellent experience with top tier global partner and a potential route back to Australia or other international markets.  A great example would be NZ-qualified and England & Wales qualified White&Case partner, Jonathan Langley, who splits his time between Moscow and Abu Dhabi offices while focusing on building a global corporate practice.
The Demand – In terms of specialization, the biggest demand at the moment is for qualified litigators, front end energy and corporate lawyers. It is important that anyone has at least 3 years of previous experience in a top tier firm to prove a solid grounding in the basics. There are no language barriers at the larger firms as most would look to hire into their international practice groups.
Life and Lifestyle – most top tier firms' offices are located in Moscow, a bustling never-sleeping megapolis. Moscow boasts vibrant cultural life. An absolute must visit are opera and ballet performances in world's famous Bolshoi Theatre, Pushkin Museum of Fine Arts, recently built futuristic Zaryadye Park and Kremlin, of course.
As a bonus you will enjoy gorgeous mosaics, crystal glass chandeliers and stained-glass windows (primarily socialist realist art) while commuting to work daily in the 'metro', a fast and efficient train system.
The cost of living in Russia is relatively low compared to Australia (consumer prices are approx. 70% higher in Sydney), however Moscow and Saint-Petersburg are expansive. For instance, renting a one-bedroom apartment in the city center would cost around $1,200.00 AUD per month. Overall, expenses depend largely on one's lifestyle. Eating out, especially in higher class restaurants and cafes in city center, will cost exactly the same amount of money as in a similar category places in Sydney.
Lastly, a few words about the weather – Yes, the temperature can drop down to negative 20 or even 30 Celsius in winter. But it allows you to enjoy winter sports in full: cross-country skiing, snowboarding (some resorts are just a 1-2 hour drive from Moscow), attending discos on ice. The city centers are also illuminated with fairy-tale looking exterior building lights, complimenting impressive architecture. In summer, the golden period, there are many things to add to your daily routine: open-air festivals, outdoor cafes, morning yoga in the park, bike rides along river banks.
For more information contact Anna Korobeynikova on anna@egconsulting.com.au