Navigating Your Legal Career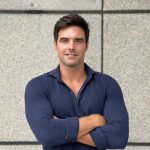 Written by Thomas Eckardt on 16th November, 2021
Firstly, congratulations. You have spent a long time at university, paid a lot of money, worked extremely hard and you have managed to get your hands on a golden ticket! You have a role as a graduate lawyer in a law firm. Now what?
Planning a legal career is not as simple as just falling into things. In times past, about 10 years ago, it was easier. Unfortunately, things have changed. It requires planning. It requires some thought further than, "Hmmm… I want a new job."
Below outlines some of the options that are worth considering and how you can get there.
The Top Tier Law Firm
Top tier law firms place high importance on academic ability. Why? Look at a firm through a commercial lens, any business must sell something, law firms sell their services. Top tier firms sell on being able to provide the best service, and in an academic industry (at a graduate level), you are judged on academic results. Therefore, to get into a top tier law firm you will need to demonstrate academic ability.
Unfortunately, in today's world a lot of people achieve excellent grades. Therefore, you will need to also demonstrate that you have experience in extra-curricular activities or business ventures such charity work / community legal volunteering / paralegal work / climbed Mount Everest or started your own business whilst achieving high grades at university.
The advantages of working for a top tier firm, for all the difficulty of getting in, cannot be underestimated. They have excellent training programmes, the quality of work is outstanding and usually they have large international networks which will help with any international moves later in your career. They do open the most doors for you later in your career though. So, it is often good to get their name on your CV if nothing else.
The disadvantages are that you will usually have to work long hours, you may get pigeonholed into an area of law that isn't what you wanted and then be unable to move from that later.
The Mid-Tier or Boutique Law Firm
Mid-Tier firms often get passed over by a lot of students and junior lawyers who are fixated on the top tier. However, they should not be. The quality of work is still very high. They tend to be more commercial in how they price/approach work and they also have a reputation for taking very good care of their staff from a work/life balance perspective.
The mid-tier firms also tend to specialise in fewer areas of law which makes them very good at building up skills for a particular career path. Working for smaller clients does mean that you tend to get closer to those businesses and start developing more commercial approaches to legal advice which can be very valuable if you want to eventually move in-house.
They place slightly less emphasis on academic ability, although you still need to have done well, and more emphasis on a candidate's overall profile. Bulk up your specific interest experience (IT, Media, Litigation, FMCG etc) with paralegal work or work in these sectors to make yourself more attractive to them.
In-House – Big Financial Institution
Big banks are like big law firms, which is not surprising as they tend to work closely. The difference is one of work/life balance perception. It is a common perception that a move to a big bank will allow for a better work life culture. In some cases this is true. However, do not think that this is always the case.
They are, however, good options for graduate lawyers to consider as they also provide very structured training and development programmes.
The main difference in work/life balance is one of control. In law firms you are the service provider as compared to In-house legal teams, you are working directly for an internal client, namely your employer. Your services have already been paid for with your salary, as a result you have some control over what you can and can't do. You also have some budget to go to external law firms for assistance with more specialised matters outside of your area of expertise.
In a law firm you are the fee earner. With in-house roles you are a fixed cost/overhead to the business. This is key. Therefore, salary increases tend not to be a big or as regular. It is also harder, as you get more senior, to make additional hires if the team is overworked. This is why there are much fewer in-house roles.
In-House – The Technology/Media dream
One of the most common desires that we hear at EG Consulting is for someone who has no previous experience within technology wanting to work for Facebook or Google or any technology/media company.
These roles are tough to get. It is one of demand. They are the most highly sought after roles and these companies tend to not have large legal teams. However, the teams that they do have are very stable as people tend not to leave once they join. Therefore, the competition is fierce. If you are applying for a technology role, even if you have worked at some of the largest and most prestigious law firms in the world, you will not get this role over someone who has specific experience.
You will need to get relevant experience. As a junior that means working for a firm or company in that space. You have to be a commercially minded person who thinks about more than just the legal answer.
International
We have spoken about this in a previous post. However, outlined briefly. If you want to head overseas the easiest option is London. New York (the US generally) is one of the hardest. Asia tends to require language skills with the exception of Singapore and Hong Kong where it is possible to attain a legal role even if you do not have a secondary language skills.
The best way to achieve an overseas move is to work for a company locally who will move you. However, if this isn't possible then you need to do at least 2 years in a role that is transferrable (corporate, finance, general litigation) at a well-regarded law firm.
It is possible to achieve this move as a graduate. However, we will address this in a separate article.
Planning when to do this move is another series of steps which we will cover in another post or article. Moving too early or too late can have longer term ramifications for your career.
Action Time
Career moves, and ending up where you want, do not happen by accident. You have to take positive steps. If you want to discuss your career options and how to get into your dream job please give us a call, on 02 9043 8734 or send us an email at contact@egconsulting.com.au