5 things that legal recruiters look for in graduates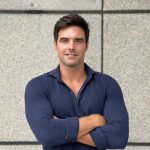 Written by Thomas Eckardt on 16th November, 2021
When it comes to applying for legal roles you need every bit of help you can get. Competition is fierce.
Clerkships often have over 500 applications for 10-20 roles. However, the good news is that there are a lot of firms to apply for and a lot of options for graduate lawyers (we go into this in separate article). A bit area of stress is caused because students are unable to demonstrate enough relevant work experience. This is where you need to get creative.
What are the core skills of a junior lawyer?
As with any job application think about the skills are required of you while performing that role.
Some of the key skills for junior lawyers are:
Commercial Awareness. Attention to detail. Time Management. Resilience/determination. Teamwork.
What do we mean by each of these?
Commercial Awareness – What you need to show is that you have an understanding of the commercial (business) decisions that are driving your advice as a lawyer. Think of any situation where you have been in control for delivering a project (Running a store, planning a sponsorship event, research into a case moots, debating, read the news).
Attention to Detail – A major task for any junior will be review. You will need to be able to look at large quantities of documents and make sure that they are perfect. Demonstrate it by – Writing articles, research work, engagement with professionals
Time Management – As a lawyer you will be working to client deadlines. Being able to demonstrate that you are able to do that will go a long way to proving that you can do the job. Demonstrate it by – showing involvement with organisations while studying, delivering projects on a short timeframe
Resilience – When entering the workforce, in any role, it is important to be able to demonstrate resilience. Show this by describing a time where you 'increased performance in a stressful environment' or worked to achieve a tough goal
Teamwork – Demonstrating your ability to work as a team can be shown in any number of ways – Ideally you will be able to describe a project that you and a team delivered. However, you can also describe a sport team/ sales team/ moot team etc
So what is looked at?
Academics – Most firms place high value on good academic transcripts. It really is worth putting in the extra effort at University. At this stage of your career it is often the only thing that a company can use to differentiate between applicants
Work Experience – Have you worked in a legal environment? Paralegal, Assistant, Clerk, Document Review etc. All of these are of huge value
Volunteering – Is there a cause that you are passionate about that you have spent time developing? If so, what have you done to further that cause.
Extra-curricular – Moots, Journal assistance, law society membership. Be specific, dont just go to something for the sake of it.
Interests – You have to be a good team fit. Have interests and activities outside of law school
If you are struggling with applications please get in contact. We cant write them for you. However, we can guide you to what firms are looking for: www.egconsulting.com.au/yla or at Tom@younglawyeradvisory.com