Legal Salary Information – 2018 Review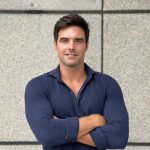 Written by Thomas Eckardt on 16th November, 2021
| | | | | | | |
| --- | --- | --- | --- | --- | --- | --- |
| PQE | Top Tier Law Firm | Mid-Tier Law firm | Boutique Law firm |  Financial Services | Commerce | Public sector |
| Grad | 75-85K | 70 – 80K | 45 – 60K | 70 – 85K | 45 – 65K | 70K |
| 1 | 80-90K | 70 – 85K | 55 – 65K | 60 – 85K | 60 – 70K | 80K |
| 2 | 90-105K | 80 – 90K | 60 – 75K | 90 – 105K | 65 – 80K | 90K |
| 3 | 95-135K | 85 – 105K | 70 – 85K | 95 – 135K | 85 – 95K | 105K |
| 4 | 130-145K | 95 – 110K | 75 – 90K | 120 – 145K | 95 – 110K | 110K |
| 5 | 130 – 165K | 105 – 130K | 80 – 95K | 130 – 170K | 105 – 130K | 120K |
| 6 | 135 – 170K | 120 – 145K | 95 – 100K | 135 – 180K | 125 – 145K | 135K |
| 7 | 160 – 190K | 140 – 160K | 100 – 130K | 150 – 190K | 140 – 165K | 140K |
| 8 | 180 – 200K | 155 – 175K | 130 – 160K | 160 – 200K | 150 – 180K | 165K |
| 9+ | 200K+ | 180K+ | 160K+ | 200K+ | 180K+ | 180K+ |
Senior Associate
Senior Associate promotions have been generally good this year. However, salary increases with those promotions have been unusually low in comparison to recent years.
Historically the jump form lawyer to Senior Associate was accompanied with a significant increase in salary and bonus potential. This has been lacking over recent years.
Generally, SA salary starts at $140K for most law firms. Bonus components vary hugely across teams and firms. The highest law firm bonuses are between 20 and 30% and the lowest (aside from 0) are 3%.
Senior Legal Counsel
There are, comparatively, a lot of Senior Legal Counsel lawyers looking for roles at the moment. As a result, the salaries are fairly depressed. This is due to the relatively poor salary increases within law firms meaning that a significant number of lawyers are looking to make the move in-house.
Bonus component varies largely between teams. Standard 20% in Domestic Banks to 100% within investment banking/funds.
Mid-Level lawyer
Mid-level lawyers should be more aggressive with their salary negotiations internally and laterally at this time. The demand for lawyers with between 3 and 7 years experience is at an all time high.
Negotiation for increased salaries can be conducted in the firm understanding that there are alternative options should the firm not be open to discussion.
Standard internal increases are between 3-5%. However, lateral moves can attract up to 20% increases.
Junior Lawyers
Junior lawyers are also able to improve their salary and firm position in the current market as the demand for more senior lawyers is so high. Currently lawyers with between 1 and 3 years experience are able to achieve good increases and move into areas that areas of more direct interest to them. It is a good time for junior lawyers to make sure they are practicing in the right areas.
Hiring trends
International moves are possible. However, somewhat depressed. HK and London are recruiting within the Finance and Corporate space. US is still a fairly tough market without direct contact.
Domestically, all areas of are in demand. It is one of the busiest times for legal recruitment across industry sectors.
Work life is still a high priority for most firms. However, few have got it right at the top tier. In-house and mid-tier law firms are still the best options for achieving a work life balance.
For more information please contact Tom@egconsulting.com.au or Alex@egconsulting.com.au or via 0290438734.