Legal Market Review – June 2017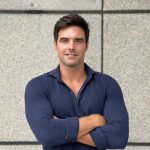 Written by Thomas Eckardt on 16th November, 2021
Introduction
The legal recruitment market this year has been 'steady'. Most released roles have been replacement as opposed to growth. However, there are a select few sectors that have seen continued demand.
Salary reviews are in process generally and we are starting to see initial indications below.
This is designed to be a guide for the market only. For more specific questions please contact me on 02 9043 8734 or email Tom@EGConsulting.com.au
In-House Market – FS
Steady hiring throughout the year to date with strong, continued, demand for regulatory experience
Good initial salary increases across the board from internal reviews; 5-8% increases being market standard at the moment
Increased demand for mixed legal and compliance experience (particularly privacy experience)
Lawyers with at least 5 years post admission experienced gained in private practice in highest demand
Contract associates and temporary hiring continues to be a method of avoiding additional head-count issues.
In-House – Commerce
Less active hiring than private practice or FS
Salary increases slightly lower generally at 3-5% (depending on sector and company performance)
Strong continued demand by lawyers looking to make the move into these sectors from private practice
Senior Lawyers with 7+ PQE in demand with commercial law experience
Again, contract hiring more common
Private Practice
Salary increases consistent. However, lower than expected, 3-8%. Lateral moves between firms at 10 – 15%
Bonus' fairly poor at current indication
High demand across corporate, finance and projects
High demand for mid-level associates with at least 3 years post admission experience
Permanent hiring the norm
International – London
London hiring has been on hold generally for the past 3+ months. However, US law firms are now very active
Demand for 1-3PQE lawyers with corporate and finance experience
High salary offering at US law firms in London (increases of up to 40%)