Job Search Strategies– 'The search is on!'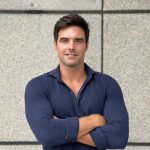 Written by Thomas Eckardt on 16th November, 2021
Today's recruitment market is tough. Budgets are tight, competition is fierce and the globalisation of companies has only increased the challenge. However, there are a lot of opportunities. Companies recognise the need to recruit highly skilled individuals, and that is not going to change. What this means is that you, the job seeker, need to get proactive. Recruitment agencies will assist with this proactivity and initiative, but it is going to require some initial thought leadership from you.
Currently only about 25% of jobs are actively advertised on the web. It is important to highlight that this not due to any lack of the power of advertising.
The thing that holds a lot of individuals back from pursuing their own search is that these search strategies are extremely time intensive and require a large network. This is where a recruitment consultancy can assist immensely. Recruitment agencies have extensive networks, and it is their core responsibility to grow and leverage these networks. This allows recruitment agencies to have faster access to this unadvertised market.
Below is a breakdown of generally what is involved.
Identify what you want.
It seems obvious. It is a simple question. What do you want?
Typically, the answer we (EG Consulting) always receive is: "more money for less hours", aka, the unicorn. We all want this. However, let's think more granularly about what that means. Do you want to travel more? Do you want to buy a house? Do you want to have a big retirement fund? You need identifiable goals. If ou want more time, does this mean you want more time to spend with family? Do you want to work part time? Do you want flexible working arrangements? What does less hours at work mean for you?
The reality is that there is typically a trade-off between the two core needs, money and time. The more you get paid for a job the more someone expects you to work for it. So, outside of these two core needs what else is important specifically for you, at this time, within your chosen career?
Some things to consider:
What industries interest you, versus what industries do you have experience in? Sport, media, entertainment, finance etc.
What salary do you need and what salary do you want? Be realistic and objective with your assessment!
What work life balance are you looking to achieve? Again, think carefully about the sacrifices and reward on both sides.
What team size do you want to work for? Do you like working as a team or independently?
Is international important to you? Do you want to travel or stay locally?
Once you have identified your key requirements it's time to do some research.
Research, Research, Research
Now that you know what you want, or at least have a better indication. Write it down. Work towards that. It may not be immediate. However, it should always be a goal.
To get started you need to know what companies offer close to what you enjoy. This comes with time and effort. Look on LinkedIn, company website, ASIC, Google, Facebook etc. Also speak to your network: friends, family contacts, and make the effort to attend networking events in the industries that are of interest to you. Find out about the role and responsibility of as many people as possible within the sectors of interest to you.
This research should allow you to produce a shortlist of companies which meet your criteria, or at least some of your criteria.
The reason you research is to try to narrow down the vast number of companies that you could approach.
Approach them
Now that you know who you want to work for, and who the relevant contacts are. It's time to make an approach.
Nothing is better than a call. A brief introduction of yourself and why you are calling is often enough to set up a coffee meeting or a later call at a more convenient time. Remember, every "no" brings you closer to a "yes".
If you can't get through. An email will suffice. With a brief outline of what you are interested in.
There is no need to send a full CV at this stage. However, if you are 100% sure then what is the harm?
Persistence
Hiring managers are busy people. Especially if they are shorthanded. They could miss your email, call or VM. Stay in contact until you get an answer. If the answer is that they are not hiring what have you lost? You have made a new contact. You know a little more.
Alternate approach
Alternatively, prior to calling or emailing the company of interest, contact EG Consulting. Now that you have a good idea of what you want and the specific company you wish to approach, it is highly likely that EG Consulting already has existing contacts within the company, and can streamline your approach. It is what we do best: https://egconsulting.com.au/talk-to-us/
Lastly, things take time, the job market can move very slowly and frustratingly, don't panic, and always move forward.