Cover Letter Help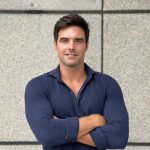 Written by Thomas Eckardt on 16th November, 2021
Writing a cover letter should be easy. It isn't. We know that it isn't. However, it can be if you have thought about things properly and then structure it right. This should give you some idea where to start.
Find your Passion – Before you put pen to paper be sure what points you want to get across. Every business has been started due to passion. Every partner at a law firm has got there because they are passionate about their business. Show your interest and describe why that interest links to the firm and you are sorted for a killer letter.
Paragraphs:

Introduction
Why are you a good candidate?
Why are they a good firm?
What you want to achieve
Sign off correctly
Spelling and Grammar– Its no surprise that one of your key tasks as a junior lawyer will be drafting and reviewing documents. Access to the interesting legal 'stuff' wont come until later. At the beginning review is essential, demonstrate your review abilities by writing well.
Tone – I know that you are studying hard, completing work experience, volunteering at legal aid, helping the lecturer plan lessons, and generally saving the world one assignment at a time. However, when it comes to actually working as a junior lawyer you know nothing. Make sure you sell yourself by describing your experience without sounding arrogant.
Its not just about you – The cover letter should give flavour to your CV. However, the worst thing that you can do is describe your CV in prose form. You need to describe why the firm is of interest. Show your research. Show that you know how to do research.
Structure – Yes, its old school and traditional. However, you are probably applying to an organisation that is inherently old school and traditional. You need to be able to demonstrate why that would be a good thing.
Core Skills – Think. What do you need to show that you can do as a junior lawyer? What are the core skills that you need to demonstrate: Time management, responsiveness, attention to detail, research skills, willingness to learn and develop? Describe these
Big NOs – Don't mix up your formatting for 'emphasis'. Avoid bullet points, they are good in a CV in a cover letter they look forced. Don't submit the same day that you finish writing it (you will stop actually reading the words after a while. Don't use long complicated lexicon just to sound intelligent.