The Clerkship Battle – What to do if things don't go to plan, and what if they do?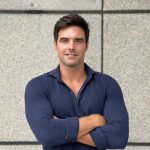 Written by Thomas Eckardt on 16th November, 2021
Getting onto a clerkship program is one of the hardest aspects of becoming a lawyer. Over the years, due to the increase in the number of law firms, the steady decrease in the number of graduate jobs being released and the increased competition has led to firms using the clerkship program as almost a first stage interview. As such, you really need to prepare for them as such.
Exact figures are hard to come by. However, roughly 1000 students will be applying for a clerkship at a large law firm. Of this 1000 between 20 – 40 will be hired. Scary stuff! You would almost be better off taking your student loan to the casino and betting it all on black. You will probably be better off in the short term.
First step – Securing the Clerkship
There is no getting away from the fact that grades are important. They are. Law firms trade on the intelligence of their staff, at the start of your career you have nothing else that they can judge you on but your performance at university and school. Top-tier law firms, in particular, focus heavily on academic results (even going back to the HSC) and generally only interview students with above distinction averages in law
A strong CV. After academics comes the CV. You need to impress. It needs to be more than the average. It needs to highlight your career achievements and activities in a clear, short, succinct manner. WE can help, but ultimately, you will need to put some time into this.
The Cover letter. Again, this is an exercise in dedication. It has to be clear, it has to be well structured. Most of all, it has to stand out from the crowd. Think about cows, no one is excited by cows, they are boring, no one notices them, even an exceptional cow is ignored. However, what if you were driving along and you saw a purple cow. That is worth seeing, that is worth interviewing.
Long, involved answers to the application questions. These are a necessity and a necessary evil for graduate applications.
The Clerkship – Success
Great news, you have secured your clerkship. The hard part is done now right. Unfortunately not. You now have to impress in your long clerkship process. The clerkship is a way for the firm to test you further. To make sure that you have the right stuff. Be professional, be prepared.
The good news is that a lot of graduate lawyer roles are filled from their clerkship program. However, it is not guaranteed.
Use this time to assess what it is that you really want to do. For the first time in the application process you have some power. You are almost into a large firm. Now, is it really what you want.
Look at the departments, look at the partners, look at the other lawyers at a similar level. Is that the life that you want? Is the culture good?  Is the work interesting? Please try to remember that this clerkship was originally designed to help you assess whether you wanted this as a career. There are always other options.
The clerkship – Missed out
Unfortunately you have not managed to secure your position in one of the top clerkships. Disaster right? No. Firstly, build back up your self esteem. It is important to realize that this current system is incredibly competitive. You are entering a job market that is tough and has the luxury, at the moment, to be hyper selective.
But, what do you do?
Make sure that law is what you want to do. You have come a long way. However, remember that none of your study will have been in vain. It is an extremely valuable career. If nothing else think about what you have gained already from law. The ability to absorb large bodies of information, the ability to look at contracts and not be put off by them, the ability to look at legally technical work and realize that they are actually very simple documents. All of these are highly transferable skills outside of law.
If law is your passion then what?

The other options. If you have not got the best academics then you need to start making yourself assessable on different criteria. You have to give an employer something else to look at. Something else to consider.
This can be paralegal work, it can be volunteering, it can be following a lawyer around for a week, working for the court, working for a barrister. Working for a recruitment agency – We had someone who worked with us a while ago who wanted to get into law, they didn't have a clerkship, they wanted to get experience in the working world and network, what better way than to work for a legal recruitment firm. However, that person, after gaining a graduate position decided to stay in recruitment.
Paralegal work – Again this is tough to get. However, easier than a clerkship. There are a lot of roles you just need to be flexible. You need to be flexible. You need to be able to present a good CV and interview well. This can include Document review roles (working through large cases and making notes), Conveyancing paralegals (Working on multiple plot sale documents), research paralegals in any department. At this stage it does not really matter. The exposure to work is what is key.
Smaller firms – Not all firms operate on the clerkship programme. Some will directly recruit graduate lawyers, you need to look at these. It is worth considering a smaller player if your academics are not as strong. They often pay slightly lower salaries, but you need to be aware of your limits.
iii.    In-house options. If you think about the job market then law firms are a tiny percentage of that market. It is a sliver of all the companies that have, and employ, lawyers. Look at these. Consider graduate roles at the banks, at telecoms, at any number of legal related industries.
International – It is tough to go overseas as a graduate. However, definitely not impossible. It just takes more time, and longer process. Again, having good academics is a benefit. However, the number of firms this approach opens you up to is huge!
The left field option. Think about another industry that is related to the one you want to work in. I mentioned recruitment. What about sales, marketing, accountancy. They all have links to legal at some point. If you gain some experience here then transferring across it will be easier.
The final bit of advice would be to network. You need to meet people and ask them their opinion. You will have a lot of conversations that give you nothing or empty promises. However, you will have that one person who gets you the role.