Clerkship Advice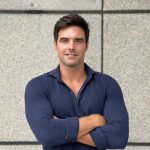 Written by Thomas Eckardt on 16th November, 2021
Clerkship applications are coming. Make sure that you are ready. We are here to help get you a job, if you need help, please reach out.
Things to do now:
Know which firms interest you and you are going to apply to – A spreadsheet is great for this. If you want a sample one, get in contact (but seriously, its not hard)
Research firms – Use LinkedIn, Lawyers Weekly, Firm web-sites, Facebook etc
Know your interests – These WILL change. However, talking to them now will make you seem more engaged with the process
Read the news – Financial Review, The economist, Lawyers Weekly, SMH etc.
Consult with a career counsellor if needed – If you don't know what to do, get help, don't sink
Don't rush
Things that firms are going to be looking for:
A well-structured CV – Clear. To the point. No errors. Top Tip – the more reviews the better (get everyone to read it, seriously, everyone who you can)
Good grades – (this obviously helps) Especially if you are applying to the top tier. Top-tip – don't limit yourself to just these firms, even if you are sure that you will get in. You can never be 100% certain
Research skills – It is a large part of the job. You need to research the firm, the culture, the deals, the partners, as much as possible. Top Tip – START DOING THIS NOW
'Tone' of your cover letter. You need to set the right tone. On the one hand, you need to sound confident and sell yourself. However, you HAVE to seem eager to learn. Top Tip – Name drop if you can (But in the right way, don't sound boastful)
Volunteering – If you have not already then please sign up to a volunteering course within the next couple of weeks
Extra-curricular – Even if you have the best grades possible if that is all you have done then you are not showing your ability to work under pressures. Be more involved with the law societies etc.
A genuine interest in the firms – Hopefully you have attended some firms events/career days and spoken to a few people. If not then you really need to do your research.
There is no magic answer to getting a clerkship. However, you can put yourself in the best possible position. If you are interested in booking in a consultation session please sign up to Young Lawyer Advisory – www.egconsulting.com.au/yla