Brexit and legal recruitment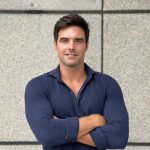 Written by Thomas Eckardt on 16th November, 2021
The whole of Europe was shocked recently by the UK voting to leave the EU. Whatever my personal opinion we now need to look forward. The decision has been made so what's next? The honest answer for a lot of people is "I do not know". As a British citizen living overseas I can only hope that things will work out for the best.
What I now need to look at is how this MAY affect MY clients. How will this change the scope of the legal recruitment market Globally?
Moving to London – Short term
London has, for many years, been a common move for Australian qualified lawyers. The motivations include; exposure to a larger legal market, the potential for more complex and higher value deals, travelling Europe, and more. London has become used to an influx of highly talented lawyers from down-under. Will this continue? Should it?
In the short term London will still be an attractive option. There have been indications that the level of legal hiring will actually increase as companies seek to navigate the change. There will also be a period of at least 2 years where free movement of people across Europe will still be relatively simple. Also, due to the initial demand there may be a short term spike in salaries, particularly for contract roles. So in the short term all the reasons to move to London remain.
Moving to London – Longer term
Once the UK has officially left the EU, however long that process takes, then things will change. At the moment no one can see the potential repercussions for the London market. Everything will depend on that. If companies and banks continue to use London as a hub then there will remain a strong demand for lawyers with corporate and finance experience.
Will there be an increased demand for Australian Lawyers? There is the potential that Australian lawyers may be in high demand. There is also talk of imposing a similar immigration policy as Australia on a points system which would favour the highly skilled migrant.
As importantly is the question of whether London will still be as attractive. Without the free movement across Europe for travellers. Without the strong financial hub with excellent experience. With a weaker pound and therefore lower salaries. It does not present as attractive an option.
How to get there?
It is now more important than ever to think longer term. If you have a desire to head to the UK then do so quickly, but do so with a plan to come back. Firms with London offices or London affiliated partners are a good option to think about. Alternatively, head to the UK with nothing lined up and take up a contract role for short term, but potentially very lucrative, gains.
As always corporate and finance law will be in demand. There is also the potential need for employment/immigration lawyers in the medium term.
Contact us at contact@egconsulting.com.au of you want any additional information.