5 Legal Recruiting Predictions – 2017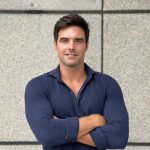 Written by Thomas Eckardt on 16th November, 2021
New Year predictions are risky. A lot can happen throughout the year and general psychology can lead us to being overly positive (even if it is one of the busiest times for divorce lawyers!). However, using conversations with senior individuals, market reading, and personal insight we have put together these 5 predictions.
Increased recruiting volume driven by Corporate
The AFR and Lawyers Weekly have been reporting very positively about the corporate markets for 2017. What this historically means for the legal sectors is a general increase in hiring. Corporate Lawyers will again be in demand after seeing a slight drop off towards the end of 2016. An increase in corporate work has a positive impact on other departments as work spins out to other departments.
Domestic Firm Growth
Previous years have been dominated by mergers with international law firms. Ashurst, KWM, HSF, Norton Rose etc have all merged into the Australian market. We believe that this year there will be rapid growth in domestic firms. Competitive pricing, commercial practices and technological innovation are going to help domestic firms take market share. Gilbert+Tobin, Mills Oakley and HWL Ebsworth, to name a few, have seen growth in 2016 and will look to continue. What this will mean is that domestic firms will have to attract talent from larger firms, which will largely eliminate the pay gap.
In-House growth
With increased global market confidence (Generally) there will be less need to hire contractors and the ability to push through permanent headcount solutions. This should see an increase in roles, specifically within the finance sector. There is also a general trend towards centralizing legal teams as opposed to having them embedded. This centralization allows teams to hire more junior members (cost effective), train them into the culture of the firm (Commercial), and build bigger teams with a depth of experience.
International hiring (And returners)
There was a lot of uncertainty towards the end of 2016 with the UK and US markets and this led to a general freeze of hiring Australian qualified lawyers. This should ease into 2017. With the US markets looking positive and the UK needing to redraft a lot of documentation there should be a demand. However, we will also see a lot of returners as lawyers look to return to a more positive Australian market.
Good salary increases
Lateral moves will still provide lawyers with the biggest salary increase and an opportunity to renegotiate pain points. However, due to the general increase in roles there should be greater pressure on internal reviews to provide larger increases.
We are happy to discuss any points in more detail. Please get in contact at Contact@egconsulting.com.au.