2018 – Piercing the Veil!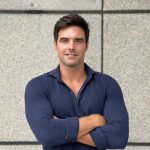 Written by Thomas Eckardt on 16th November, 2021
As with any trend these are predictions. They are educated guesses but anything can happen in the year. The best thing to do is, if you are thinking about moving jobs this year, give us a call and have a chat.
What will be in high demand?
There are a few things happening this year that give us an insight into what is going to be the most popular areas for legal recruitment this year. These are the areas that you can use to maximise your salary, plan your career or make the move into a sector specific opportunity:
Project Finance/Construction – Renewable energy is a bit of a global Buzz word; the good thing is that Australian Lawyers are able to really get involved in this area due to its proximity to SE Asian projects. Some of the largest law firms and renewable energy companies in Australia are going to be involved in some massive developments over the next 12 months. If you are a Project Finance/Projects or Construction lawyer who has an interest in renewable energy then you are in a good position to capitalise on your options this year.
Corporate– As ever, corporate law is busy. However, this year looks to be busier than most. Various Law firms, Accounting Firms, and financial advisory companies are predicting both higher value and higher volume of corporate M&A activity in 2018. Where the demand was high before, it looks to be only going one way.
Finance – Finance transactions are another area of law that tends to be in constant demand in recent years. This year will likely be no different. The only change on this is that currently London is actively looking to source finance lawyers from overseas. The large firms based out of 'The City' are crying out for top Australian talent.
Banking – Financial Services/Financial Litigation/Derivatives/Regulation – The regulatory world has been in upheaval for the past few years and this year will be no different. The launch of the banking royal commission has shifted some of the focus to FS Litigation lawyers who will be in high demand throughout the year. However, more general financial services lawyers will continue to see demand from in-house companies in particular.
What time of the year should I move?
The honest answer is – whenever you are ready. The practical answer is probably anytime where you can leverage your current situation to get where you want to go. There are pros and cons depending on your current situation and what you are looking to do with your career. There is no clear-cut answer.
Typically, we see a spike in roles from February until May, slightly drops off between June and July, and then an increase again until December.
What are going to be the buzz words?
Fintech – No surprise there I hope. With a lot of financial services companies involved/getting involved in this area you need to know a bit about it when interviewing
Cybersecurity – It's a real concern for most companies and with some major breaches over the past 12 months it is going to be an ongoing area to watch
Boutique Firms/Global boutiques and NewLaw – These areas are all filling in the gaps in the legal industry and taking market share, be aware of them.
The Paperless Trend – Hopefully this speaks for itself. However, there is a push from regulators now to adopt a paperless workplace for lawyers.
What will be the salary increases?
It is still early to say what the salary trends are going to be this year. They should be fairly dramatic with the increased demands in areas. Typically, internal promotions are now attracting an increase of at least 5%.
Lateral demand is growing and this is where you can maximise your salary increase this year realistically. An increase of at least 10% is expected from most moves now. However, there has also been an increase in the number of sign on bonus' offered which is a positive sign.