Review Time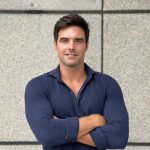 Written by Thomas Eckardt on 16th November, 2021
---
Review Time – Talking about salary and thinking about the future
Salary negotiations, either at the start of a new job or at review time are tricky. You want an increase in pay, everyone does, but you don't know how to ask for it. This article is aimed at helping you present your case to your hiring manager and overcome some of your fears.
A review should be a time where you focus on yourself and your position within your career, to look at what you have achieved but more importantly look at what you hope to achieve, both professionally and personally. It is one of the few times where it is your job to focus on you!
The best, and easiest, way is to set a precedent from the day you accept the job. If you make it clear that you are happy to negotiate on salary and your position within a business then you set the expectation that it is a conversation rather than a confrontation. If you are using a recruitment consultant then this is something that they should set up for you.
"Negotiation from day one"
The most obvious time to negotiate salary is at the start of your employment or when you are changing roles. If you are going through an agency then they will help guide you through this process and do most of the heavy lifting for you. This is, after all, one key aspect of our job to match client and candidate salary expectations.
It is important to note that you have to be realistic about salary based on the market. Also, salary should never be the sole reason for taking a job. Think about what you want out of life and go from there, salary will come if you are a high performer in almost any industry.
Considering the following will ensure you are fully prepared to negotiate your salary before accepting a job offer:
How is the company doing? Are they known to be high paying or are there other benefits of working with them?
Have they made many redundancies in the past 12 months? Why are they looking to recruit now?
Are they expecting rapid growth?
How do they typically pay people? Is it bonus or base led? Car allowance? Health benefits etc?
All of these factors will have an effect on whether the organisation is going to pay above/below or on the market rate salary for a role. Market rate is basically how much employers are currently willing to pay for your particular skill set. You will need guidance on this as it can change fairly rapidly. Benchmark your salary against a Salary Survey in your sector.
Things to consider;
General market conditions in your sector – Is there a skill shortage? Usually judged by how many recruitment calls/emails you receive per week.
Have salaries been rising or falling within the sector?
Are there a high number of roles appropriate to your skill set available?
It is important you know the answers to all of these questions so that you understand what realistic salary you can negotiate to.
Review time negotiations
Negotiation of salary at review is an essential part of maintaining a good working relationship with your company. Salary should be a small, but crucial, element of an overall review.
Step 1: Self-evaluation.
Most companies will provide a standard template for this. However, if not then some things to consider are;
Are you a high performer compared to your peers?
Have you got key examples of work you have done particularly well?
Are you efficient at your work/fully utilised and engaged with the business?
Do you hit the targets that are set by your managers?
How is your team performing (If you manage a team) OR how do you compare with other team members?
Step 2: Overcoming the big fears
Are these fears familiar to you?
My Boss thinks I'm being selfish
What if they don't increase my pay and then want to get rid of me
Companies want to keep top performers. They would rather retain excellent staff who know the company rather than go through a lengthy recruitment process. Having an open dialogue with your hiring manager is the best way for both company and employee to maintain a productive relationship.
If the answer is no, then what have you lost? You will either get an explanation as to why which you can then work to address, or if there isn't a satisfactory reason you start looking for a new challenge.
Step 3: The meeting
Remember your CPR. Be Confident. Be Prepared. Be Reasonable. If you are confident about your position going into the meeting, prepared with information and examples and are reasonable with your requests then it should be productive.
Step 4. Follow up
Set time for a follow up meeting. Most of the time salary approval may take some time, so make sure you set a date for when you will follow up.
Key Tips
Walk into the review knowing what you want to say and what you want to get out of it.
Make statements not questions. "I want to talk about salary"
Make sure that you don't make the review just about salary, cover everything
Have examples of work you have done well
Know your market value
Make your boss know that you are happy… if you are
For any additional help or any information about market rate please give us a call.